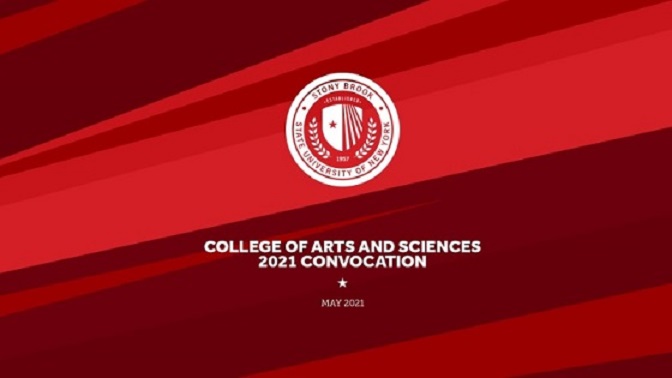 ​
Message from Dean Sampson
Congratulations Department of Pharmacology Class of 2021 and to the parents, partners, siblings, and friends who supported them. Thank you for joining us to honor our students and be a part of this special celebration.
The past year has brought new challenges that many of us have never experienced in our lives. And yet here we are, celebrating your journey and looking forward to your next chosen path, while certainly never forgetting your last year at Stony Brook University.
I applaud each of you, our amazing Seawolves! Our courageous, tenacious and dedicated students who did not lose sight of the finish line, eager to complete this phase of your education and achieve your dreams. Our next wave of leaders.
Today, toss your virtual caps in the air. You made it! Be safe and well.
Cheers,
Dean Sampson
---
Message from the Program Director
This spring semester, while superficially resembling the end of spring 2020 (just last spring), is filled with a renewed sense of optimism. The last year has been unlike any other in our lifetimes but in the spirit of the aforementioned optimism, let me say to the Seniors graduating, CONGRATULATIONS!!! Congratulations are also due to your friends, family and particularly, your parents! As a parent myself, I am acutely aware of the pride of this moment and I am confident that this is just the beginning. Given the preparation that you the graduates have all received, as well as the considerable equanimity with which you have faced the highly unusual
and most difficult circumstances that we have endured since March, 2020, I am confident that you are indeed destined for great accomplishments.
I ask your indulgence while I recount one story that I believe demonstrates the distance our students have all traveled during their time at Stony Brook. For several years, I have been teaching freshman seminars devoted to drugs, their discovery and development, and finally, to discussing their social context. In these seminars of 20 students each, the class is broken into eight groups of two or three, to give oral presentations on eight drugs, groups of drugs or specialized techniques in drug discovery (e.g., vaccination being a particularly timely example of the last). These freshman seminars are held on Fridays. On Thursdays of each week, I follow exactly the same schedule with my Junior/Senior Pharmacology Colloquium Class, the same eight drugs, groups of drugs or specialized techniques in drug discovery are also presented by eight groups of students, respectively.
The difference between Thursday's talks and Friday's is profound. Thursday's given by Juniors and Seniors in our Pharmacology Colloquium, are polished and professional, complete 45-60 minute presentations of all the many aspects of pharmacological studies that I introduce to freshman the following day. By comparison, the freshman presentations are short, rarely lasting longer than 15 minutes, full of mispronunciations, particularly of scientific terminology, superficial, and usually incomplete.
The thing I most noticed was that on Thursdays, I often learned things from the Junior/Senior pharmacology majors, particularly of a new or different nature, or from a new and different perspective, that I ended up discussing with the freshman classes on Fridays. One of the topics that I learned about in this way was the proposed use of mRNA technology in vaccine development. When I first learned about that technology three or four years ago, I recall thinking it seemed like an interesting and likely a good idea. I obviously did not realize how important that technology was about to become! Indeed, the graduating Seniors of the class of 2021 have come a very long way from the inquisitive but naive freshman who entered college four or more years ago. They have matured professionally and I am extremely proud to have played a role, however small, in their growth!
Good luck and best wishes!
Paul Fisher, MD, PhD
Director of Undergraduate Pharmacology
---
2021 Graduating Students:
David Huynh
First. I would like to thank my friends, family, and mentors who have always supported my ambitions since the day I met them. Without them, I would not be able to be the person that I am proud to be today. It is their motivation and dedication to excel both their paths in life and mine that makes me determined to fulfill my pursuit of happiness. My experience at Stony Brook University has allowed me to blossom academically, socially, and spiritually into a fruitful tree from a once cold, shy, and ungerminated seed. My future is still uncertain so who knows where I will end up, but all in all, I know that wherever my future resides, it is my mission to manifest my own definition of success in life.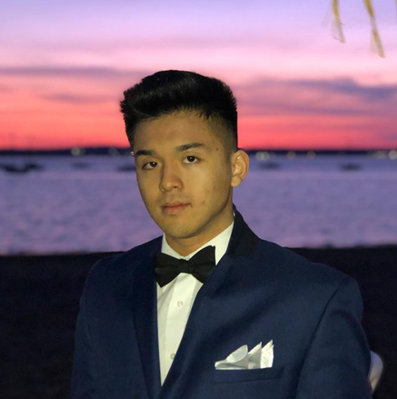 Andy Ko
I'm grateful for all of the memories that I've made here at SBU. I'm extremely thankful for my friends and family to have supported me along this journey and hopefully throughout Pharmacy School.
Shengyang Ma
I experienced many "firsts" here at Stony Brook University: first time living alone, first part time job… _and I can say that this has been quite a journey for me. However, If I were to pick the most memorable period of time, I would pick the year that I took my pharmacology classes with my fellow classmates. I really enjoyed the lectures and had a great time with some of my classmates, and I also spent that summer in the hospital lab to get acquainted with health professions; it was probably my most precious experience, and it pushed me to set my goal of becoming a pharmacist. I am really grateful to my parents and friends who supported me along the way, and also professors who taught me knowledge and responsibility. It is my pleasure to be part of the pharmacology department, and I hope that one day I will achieve something in the medical field.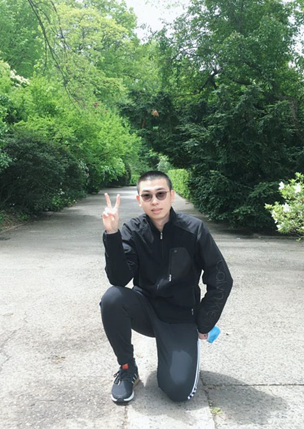 Nada Mansour
I would like to thank my mother and brother for their unwavering support throughout my college career. I'd also like to thank my friends from home and fellow yeehawdists, Sadia and Tauland, for being cool and having my back at all hours of the day.
My first semester at SBU saw the formation of a large friend group that almost four years later remains inseparable. I have met professors with an undying fervor for what they do, and I have solidified a path for my future. Though my experience was cut short by a once-in-a-lifetime pandemic, it was things like these that kept me grounded.
I'm now more certain than ever that I want to pursue a future in pharmacy. I plan on going to pharmacy school by next year and getting my PharmD. I'm looking forward to the endless knowledge my journey has to offer, and I know my passion will only grow with time.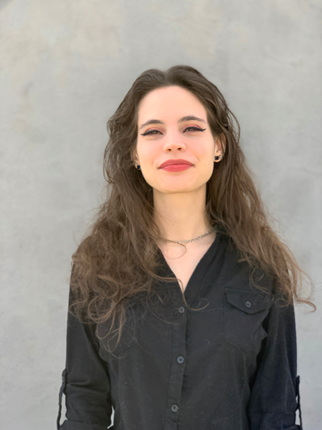 Arthur Sarkissyan
"The bachelor's program in pharmacology at Stony Brook was a very rewarding experience. I would like to thank my parents for supporting me through my time here. I would also like to thank the faculty in the pharmacology department as I am very grateful to have been surrounded by and learn from such bright minds in the field of pharmacology who have helped guide me both professionally and personally."
Alexandra Wolf
Alexandra Wolf will be continuing her studies after graduation in the Integrated PhD Program for Basic Medical Sciences at New York Medical College. She hopes to learn more about the different areas of scientific research while working alongside her fellow students and principal investigators. Alexandra would like to thank her parents for their constant support throughout her undergraduate career, as it would not have been possible without them. She would also like to thank Dr. Stella Tsirka and the members of the Tsirka Lab for allowing her to join and learn various research techniques alongside them. Alexandra would like to thank Dr. Paul Fisher and Janice Kito as well for being so accommodating and ensuring the current graduates could leave with a Bachelors in Pharmacology. She is very thankful for her time at Stony Brook University and hopes to only expand upon her knowledge with her graduate studies.